Sustained Collaboration Fund
Sustained
Collaboration
Fund
Partnerships bring new vitality to an organization. They create opportunities which can help build capacity to sustain your mission and scale your vision. Nonprofit leaders are often tasked with achieving organizational sustainability, but what if we were to relieve them of that burden and instead focus on mission sustainability? This reframing may be the difference between the status quo and innovation. This is the power of partnership, and the power of navigating moments of great organizational change from a position of strength and strategic vision.
The NSI helps nonprofits based in Los Angeles County explore and implement formal partnerships leading to greater organizational effectiveness and efficiency. Sustained collaboration agreements permanently restructure the way participating organizations do their work, ranging from jointly managed programs and back-office consolidations, to shared ventures or full-scale mergers. The goal of the NSI is to normalize sustained collaboration by establishing an environment where service providers, funders and consultants understand and regularly engage in the activity as a strategy for enhancing impact.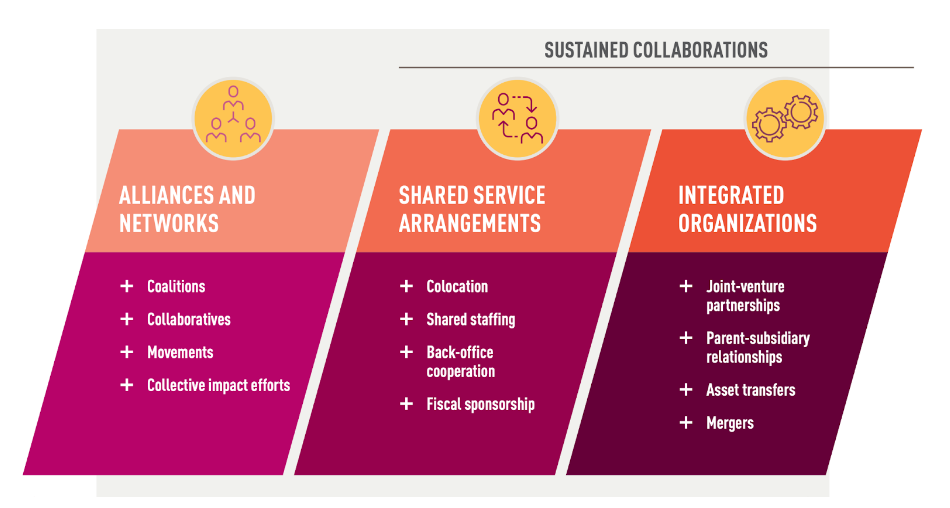 What are Grantee Partners telling us about the desired impact of their collaborations?